Synopsis
A thousand years ago, one boy with a dream of becoming a great warrior is abducted with his sister and taken to a land far away from home. Thrown into a world where greed and injustice rule all, Bilal finds the courage to raise his voice and make a change. Inspired by true events, this is a story of a real hero who earned his remembrance in time and history.
"Bilal: A New Breed of Hero" is an enlivened anecdote about a culture and a bit of history we don't frequently observe, told from a district and a viewpoint that is underrepresented in standard film. It's a moving story in view of genuine occasions with an advantageous message about finding your voice and stating your personality.
On the off chance that exclusive it were great.
The introduction highlight from executive and co-essayist Khurram H. Alavi (and the primary film from Dubai-based Barajoun Entertainment) offers singular snapshots of excellence and it gloats a strong voice cast, drove by Adewale Akinnuoye-Agbaje, Ian McShane and Jacob Latimore. Yet, the character configuration is so firm and unnatural that it's often frightening, which isn't just a diversion yet in addition an obstacle to the passionate association the film obviously looks for. Foundation subtle elements can be very beautiful in their photorealism: dashes of light through an open window, the example on a tile floor or the material idea of a steed's mane. Two or three overhead shots of monstrous fights in the desert emerge. Be that as it may, the appearances look like the consequences of early execution catch innovation—think Robert Zemeckis' "The Polar Express," pivotal however it was—rendering them with practically zero articulation. Furthermore, that is an issue when "Bilal" intends to blend something significant inside us.
The expectations are good, without a doubt, yet the execution is clumsy, not simply outwardly but rather tonally. In telling the (fictionalized) story of a seventh century slave who set out to take after his own particular convictions and turn into a critical figure in the Islamic confidence, Alavi hops around between activity, parody and show in jostling design. And keeping in mind that his content (which he co-composed with four other individuals, including co-chief Ayman Jamal) takes after the focal character from the time he's a brave kid until the point when he develops into a gallant man, "Bilal" is far excessively serious and fierce for more youthful watchers, which appears like a missed chance to contact the largest conceivable crowd.
As told here, Bilal ibn Rabah (voiced as a kid by Andre Robinson and as a youngster by Latimore) was naturally introduced to subjection close by his sister, Ghufaira (China Anne McClain). When we first observe him, he's play-acting in the yard that he's an awesome warrior on an alternative steed, which Alavi intercuts with dull and fierce symbolism of a genuine fight on horseback. At that point it has returned to cheerful imagine time in the daylight. At that point the children observe mournfully as pirates strip their mom far from them. This uneasy blend of funniness, anticipation and brutality torment the film all through.
Bilal is sold to Umayyah (McShane), a well off broker in Hejaz (which, in the present day, is the blessed land in the western piece of Saudi Arabia). In any case, as he becomes more seasoned (and is voiced thunderously as a man by Akinnuoye-Agbaje), he progressively sets out to voice his convictions, which incorporate a monotheism that appears to be debilitating amid a period when others venerated icons. What's more, his history of confronting Umayyah's one-dimensionally despicable child, Safwan (Mick Wingert), regularly abandons him tied, beaten, whipped and—in one especially exasperating scene—pulverized underneath a goliath stone. (Once more, guardians, I can't repeat this enough: Even however "Bilal" is vivified and its inconvenient discourse frequently overexplains everything, it is truly not for kids. I'm happy I didn't watch it with my 8-year-old child—and he's seen "Dunkirk.")
The account of an African legend who raises his voice to go to bat for opportunity and uniformity in a period of critical mistreatment.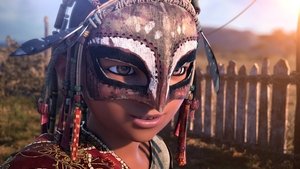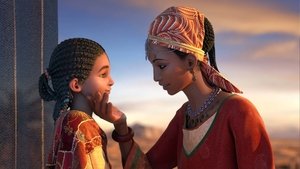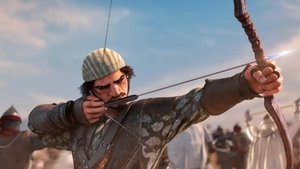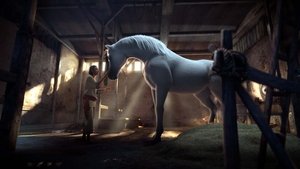 Original title
Bilal: A New Breed of Hero
TMDb Rating 7 26 votes